Berlin Sightrunning
Sightrunning, Sightjogging, City Running Tours
– there are several terms for one of the latest trends in cities all over the world. The name is self-explanatory; Sightrunning is a combination of running and sightseeing.
As both a professional historical guide and a passionate runner, I would like to join you on a run. I will provide you with all the interesting information regarding Berlin as well as all the tales Berlin has to offer. You set the pace, decide where to stop for taking photos and it is up to you how long you want to run for.

Sightjogging is for anyone
For beginners and advanced runners
For young and old runners
For women and men
For single runners and small groups
For tourists and business visitors
Berlin sightrunning tours are individually designed for you. Date, time and duration and tour will be arranged according to your needs. I am happy to accompany you on an individual jogging tour according to your wishes. Alternatively, I have already worked out some attractive sight jogging routes.
If you want more information or want to make an appointment, feel free to contact me. Happy running!
Book your date now
Are you planning on visiting Berlin for the holidays or even for a business trip? Book your Sightrunning appointment now.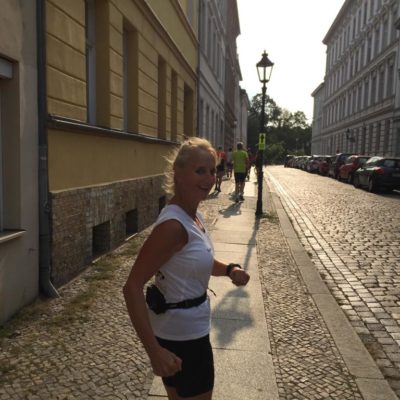 December will soon be over and the year 2019 is becoming history. It is time to say thank you to all of you – for all the amazing Sightrunning tours, your fantastic mood and motivation and also the faith you had in me.
read more