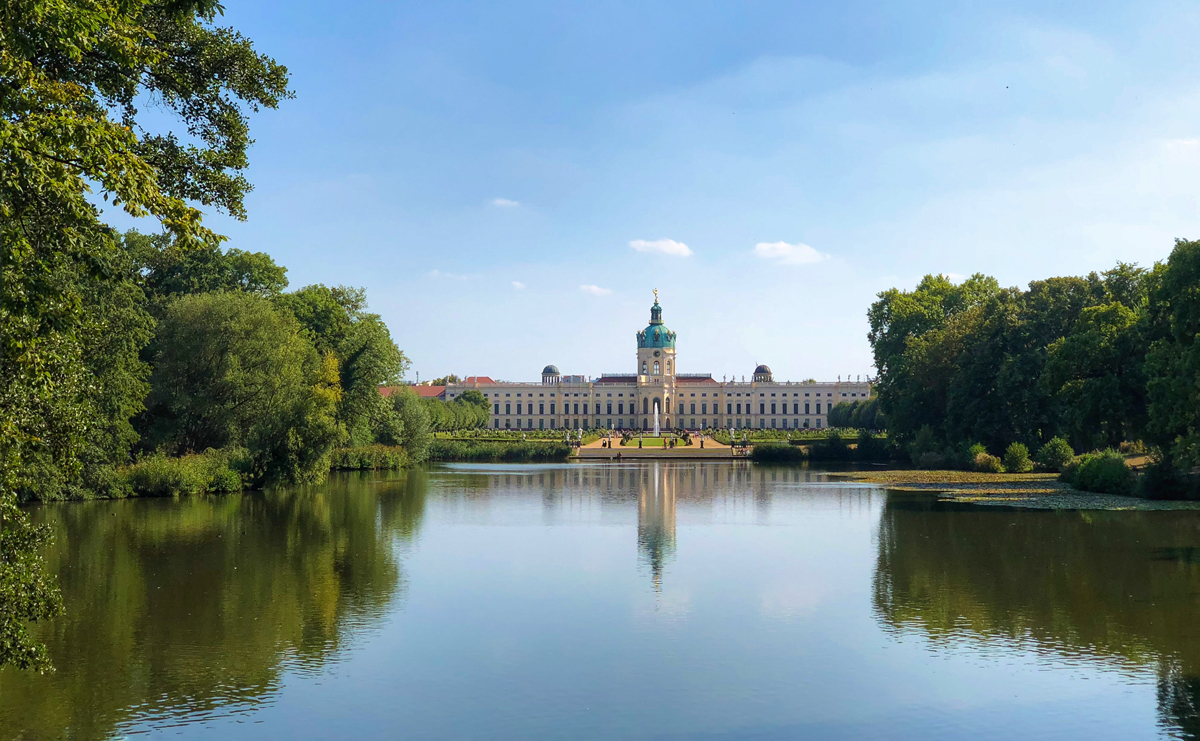 River landscapes: along the Spree through green Berlin
From the government district to Charlottenburg Palace and back to Bellevue Palace.
Distance: ca 15 km
Duration: ca 2 hrs
The tour connects the government district with Charlottenburg Palace, always following the course of the Spree. In this way, we experience both enchanting park landscapes as well as architectural witnesses of early trade and industrialization that used the river for their purposes.
The Charlottenburg Palace with its extensive palace park invites you to take wonderful photos or take a short break.
On the way back we pass the former City West, pass Rathaus Charlottenburg, Ernst-Reuter-Platz and TU Berlin. Along the Hansaviertel we reach Bellevue Palace in the "Großer Tiergarten" and thus approach our starting point.
Book your date now
Are you planning on visiting Berlin for the holidays or even for a business trip? Book your Sightrunning appointment now.